Location
: Washington D . C .
Status
: Masterplan completed in Dec. 2014
"Space and time are the construction materials for contemporary cities. Memory and oblivion are the tools for its continuous transformation" (Paesaggio, 2014). Cities we see today are the results of centuries of natural process and human interaction. Urban spaces are regularly changing and evolving, along with the human civilization. In past century, we were continually reshaping what is given by nature, trying to make them more inhabitable for future generations, while natural integrity is often overlooked in such processes. For this project, Potomac Point Golf Course (Washington D.C.) is taken as the site of study to examine the relationship between urban expansion and surrounding natural elements. With repaid population growth in the greater D.C. area, project site has the opportunity to serve as a platform for more than just a single programmed space.
In the process of urban evolvement, city's park and open spaces carry essential responsibilities. They do not only adapt to changes but also have the opportunity to reshape the existing urban condition and guide the district to new directions. In this particular case, public urban space functions as a buffer between the river and architectural structures. A sequence of cut and fill at the Potomac golf course is conducted based on existing floodplains and internal flooding sites. Resiliency is achieved through terraced riverfront and central wetland park. 130 Acre of a flood-able landscape (Cut) is proposed to increase the area for non-flooding land (Fill) from 50 Acre to 210 Acre in 100-year flooding events. The balance between human activity and Potomac River is restored through "giving" 130 Acre of land back to nature while "gaining" 160 Acre of land for structural constructions.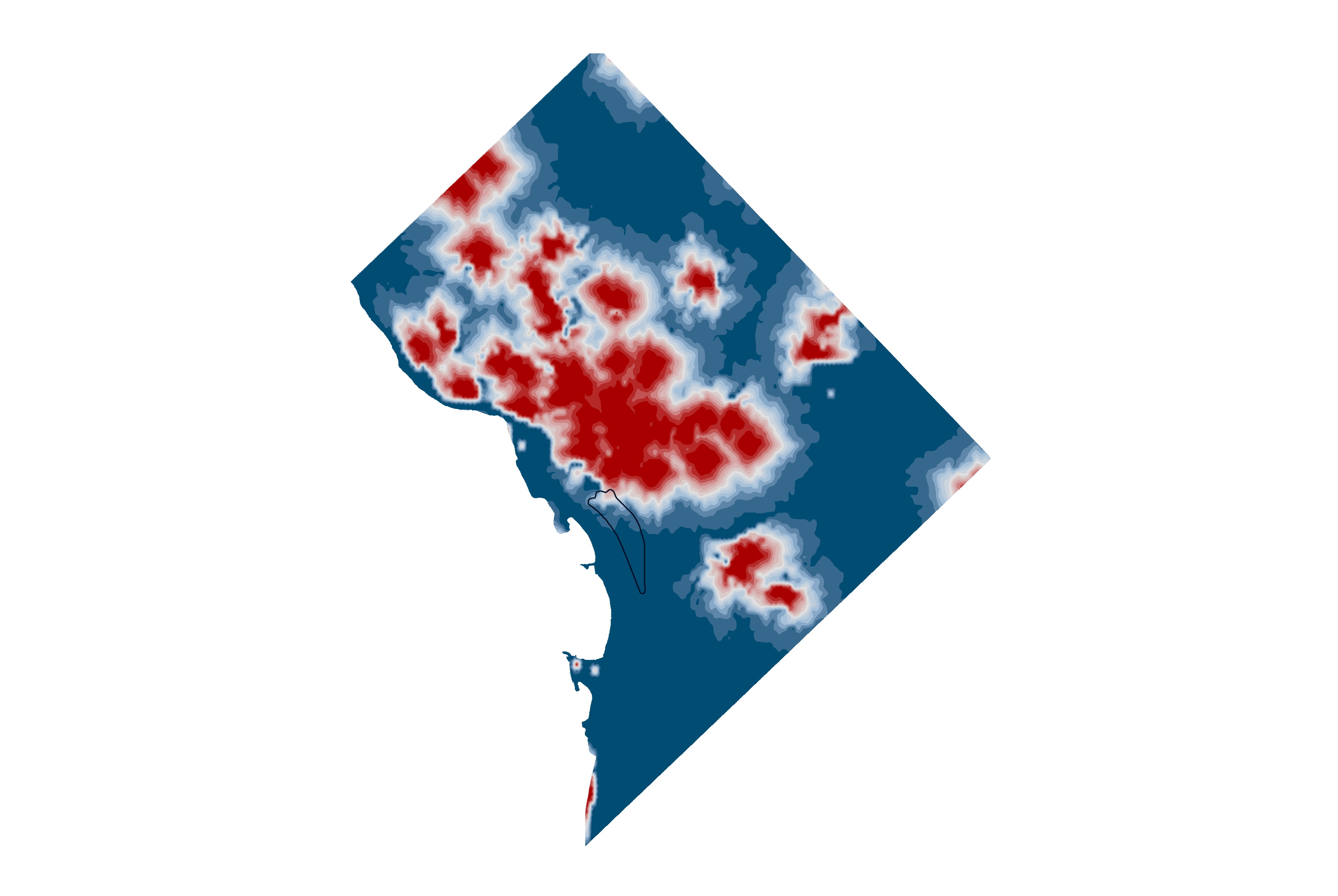 Site Position
Site Profile
The plan